West Suffolk Baptist Church is currently led by three Elders, , Mike Prince, Ben Scofield, and Scott Thomas.  Brief biographies of each are below.
Pastor Ben Scofield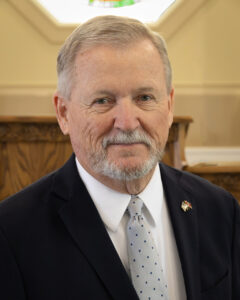 Born in Ocala, Florida in 1948, Pastor Scofield came to the faith late in his career as a Marine Corps Officer. After earning a Bachelor of Arts Degree in History from the University of Georgia ('82), he served in a variety of combat arms related billets, retiring as the Intelligence Officer (G-2) for the Third Marine Division in 1992. He earned a Master of Arts Degree from Tabernacle Baptist Theological Seminary ('94) and completed his Master of Divinity Degree at Central Baptist Theological Seminary ('02). Since 1995, he has pastored at the same church, leading its transition, along with his own, to fully embrace the reformed faith and the doctrines of grace.
Pastor Scofield and his wife Charlene were married in 1970 and have two grown children. Their daughter Jennifer is a pastor's wife in North Carolina, and their son Collier is a Marine stationed in California. They have three grandchildren and a cocker spaniel, who warm their hearts.
Soli Deo Gloria
Messages from Pastor Ben are available here.
Elder Mike Prince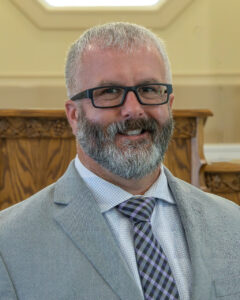 Mike and his wife Cheryl live in Suffolk. Mike works at Carefree Boat Club in Virginia Beach. In addition to teaching our Discipleship Classes on Sunday mornings, he is currently preaching through the Psalms about one Sunday per month.
Messages from Mike are available here.
Elder Scott Thomas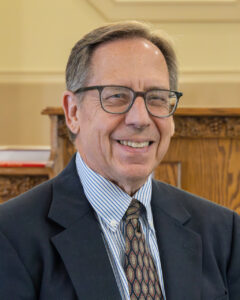 Scott and his wife, Ruth, live in Suffolk. Scott was raised in Michigan through college, and continued his schooling in California. Scott has a B.S. in science from Michigan State University, and a Juris Doctor from Southwestern University in Los Angeles. Scott and Ruth have three children and six grandchildren.
Following conversion in 1988, Scott has enjoyed studying, and eventually teaching, from God's Word. Scott is currently teaching our Wednesday evening Bible study.